A Selection of Our Luxury Custom Homes
Richard Taylor Architects has been privileged to work with many homeowners on their luxury custom homes throughout Ohio and across the country. We appreciate the opportunity to be a part of creating these one of a kind properties, helping to create lasting value for our clients and their families for many generations.


We help our clients assemble the right team of Architect, Interior Designers, Engineers, and Homebuilders that projects of this magnitude require.  The goal is always to achieve the very best in Architectural design, fixture and finish selection, and quality craftsmanship.
That's what each of these luxury homes represent.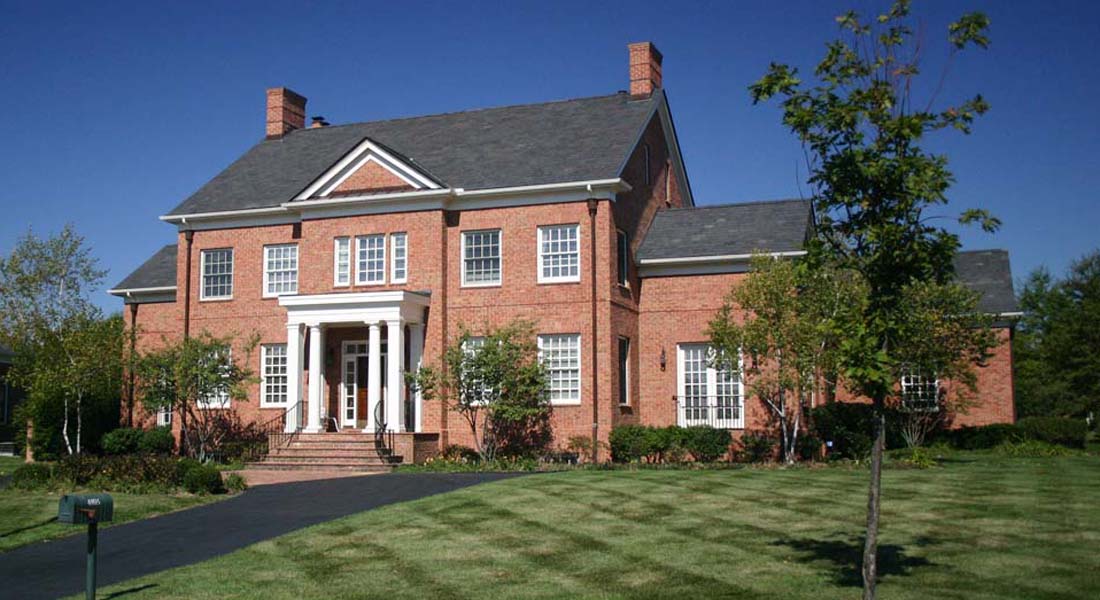 The three handsome homes above are in the central Ohio community of New Albany, where every home is required to exhibit the "Tidewater Georgian" Architectural style.

This Tudor Revival home and it's beautiful landscaping is in small gated community, in Westlake, Ohio.

One of my favorites, this home French Country styled home takes advantage of it's wooded corner property. Read the owner's comments here.
Richard Taylor Architects is a Custom Residential Architectural firm that specializes in the design of unique custom homes, remodeling, and addition projects.
In addition to compelling design, we provide services all the way through construction, helping you maintain control and organization, and bringing greater value to your project.
Contact us to schedule an initial consultation on your luxury custom homes project.