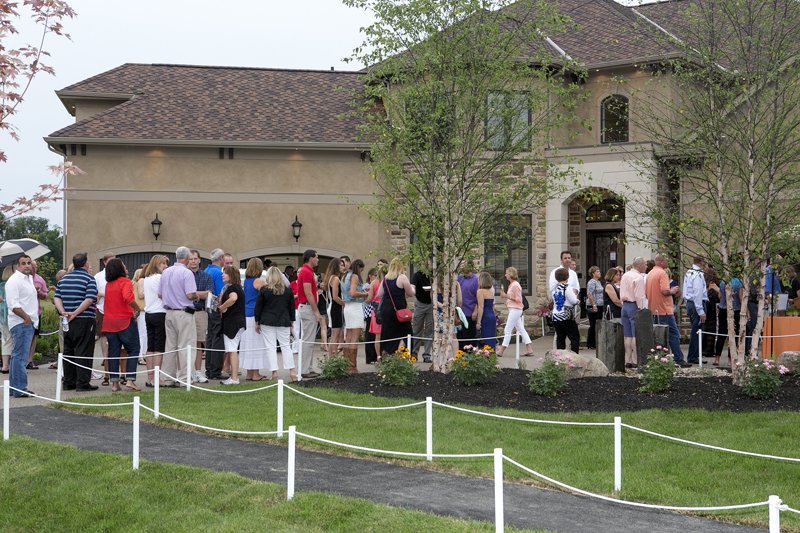 Should You Try the Latest Home Design Trends?
A client of ours called the other day to tell us she'd just returned from the local "Street of Dreams" (also called the Street of New Homes, New Home Show, Home Parade, or something similar depending on where you are), and said she had a few new thoughts about the home design we're working on with her. She wanted to talk about the latest home design trends.
Sometimes that's good, and sometimes that's bad, but generally, we don't recommend that our clients make a habit of visiting home shows for design ideas.
Why? Because new home shows are about selling homes, not designing homes.
They're built to appeal to the widest possible market of buyers, not the very specific needs of you and your family.
And that can lead to you getting "lost". Not lost in the "I don't know where I am" sense, I mean lost in the "I've forgotten what was important to me in the design of my new home" sense.
Like our client was about to be.
Among other comments, she said, "All of the wood flooring in every parade house was stained dark! We thought we wanted light-stained flooring all along, but now we're not so sure. It seems like the current trend is dark-stained flooring."
What exactly do we mean by trend, in home design terms?
A trend is what other people are doing with homes that aren't yours. A trend is what vendors and real estate sales people hope will attract buyers.
Following a trend is a design strategy that sometimes substitutes for creative, personal design.
Trends in home design and decorating used to be easy to recognize, because they moved and changed slowly. Until recently most people had very few opportunities to see new homes and get an idea of "trendy" design, other than the occasional open house or the latest issue of Architectural Digest.
Which means trends often lasted for years.
Today, however, we're drowning in home design information. There are entire television networks devoted to home design and decorating. Two or three highly influential websites, and many hundreds of smaller websites and blogs catalog and discuss every aspect of home design every day.
Which means trends – if we can still call them that – might only last a few days. Or a few hours.
Sometimes "what's trending" is – no trend at all.
Knowing what everyone else is doing is comfortable; going out on you own is scary. It's hard being out on that limb alone with light-stained floors, when everyone else is going dark
That's understandable. You don't want to be "wrong". You don't want anyone to know that you don't know what's trendy. However, trends all start somewhere – might as well be with you.
So if you want light-stained floors, stain them light. If you want Modern design, design a Modern home.
If you don't need a dining room, a living room, or a fancy-schmancy jetted whirlpool tub, then don't put them in your house. Leave them for the dining/living/jetted whirlpool set.
Do what YOU want – you might not be in tune with somebody else's idea of trendy, but then again, you might be the one on the cutting edge of design.

Contact me to learn more about the services I offer and how I can help make your new home or remodeling project exciting, valuable and unique.