Deacon Court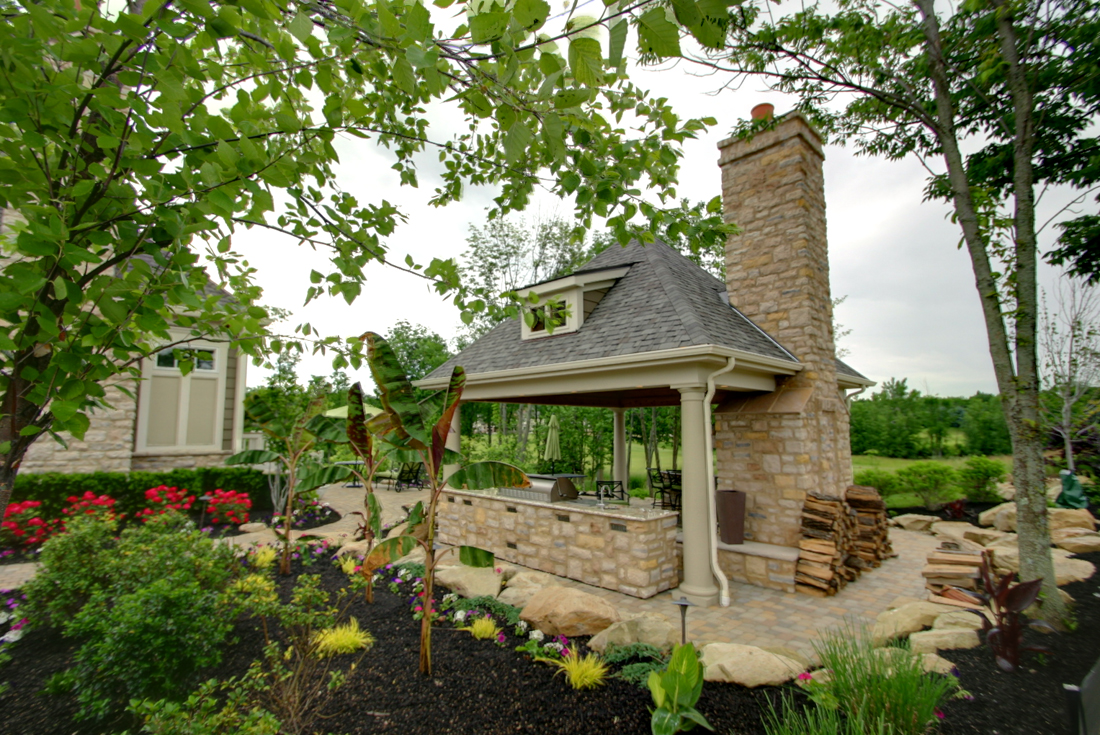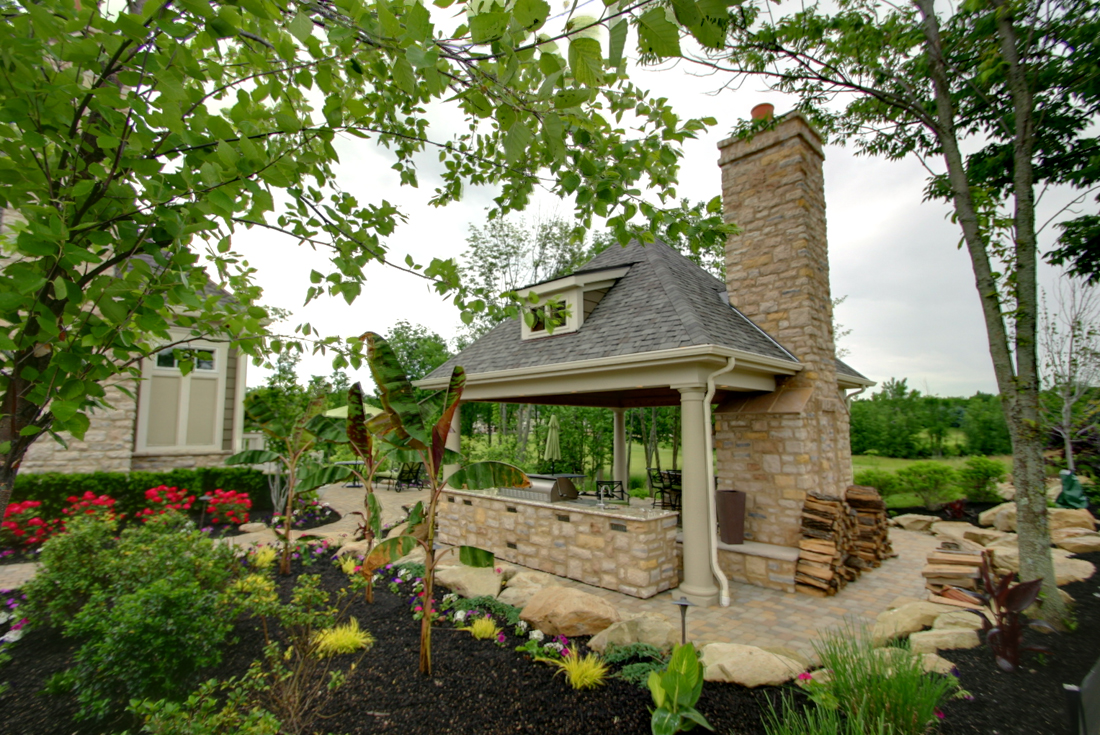 A luxury home on a world-class golf course had everything but great outdoor living and entertaining space. With the addition of this stone and stainless steel outdoor kitchen, it's the best place in town for an outdoor party.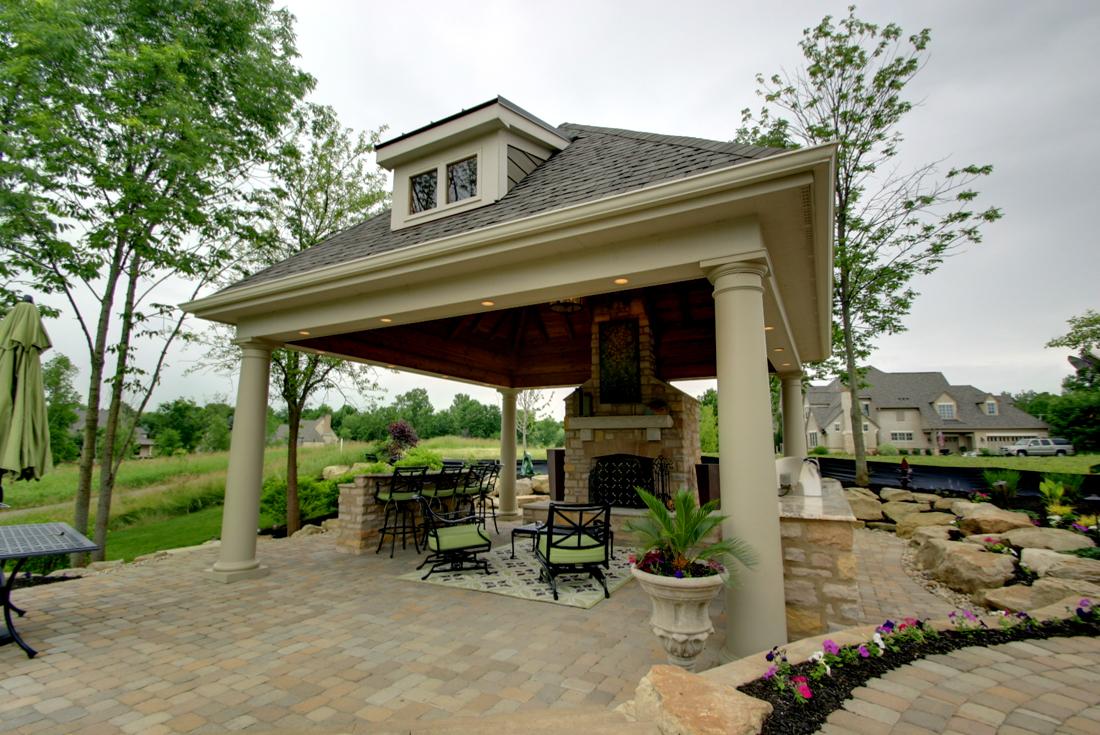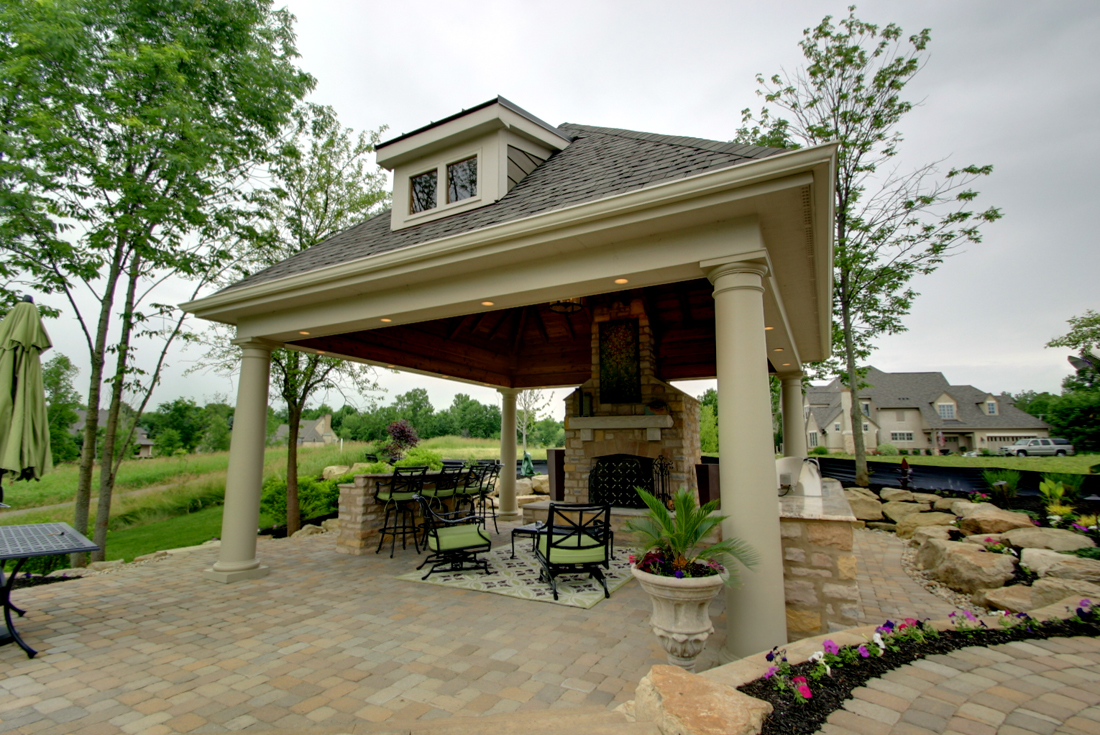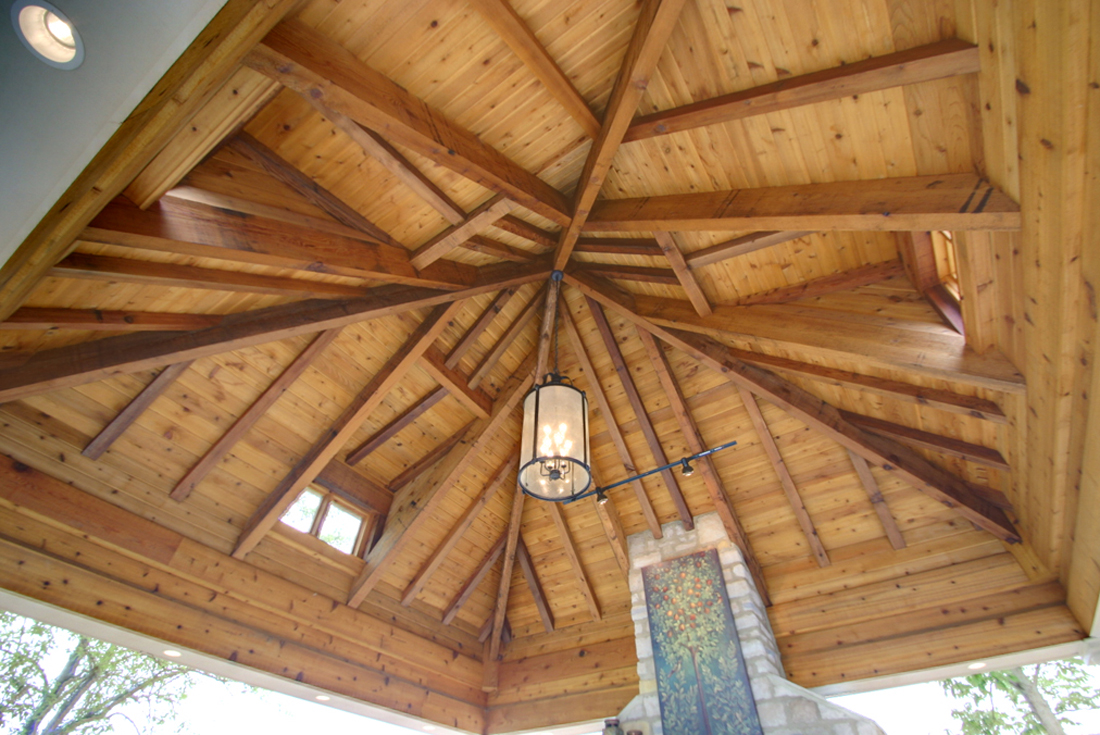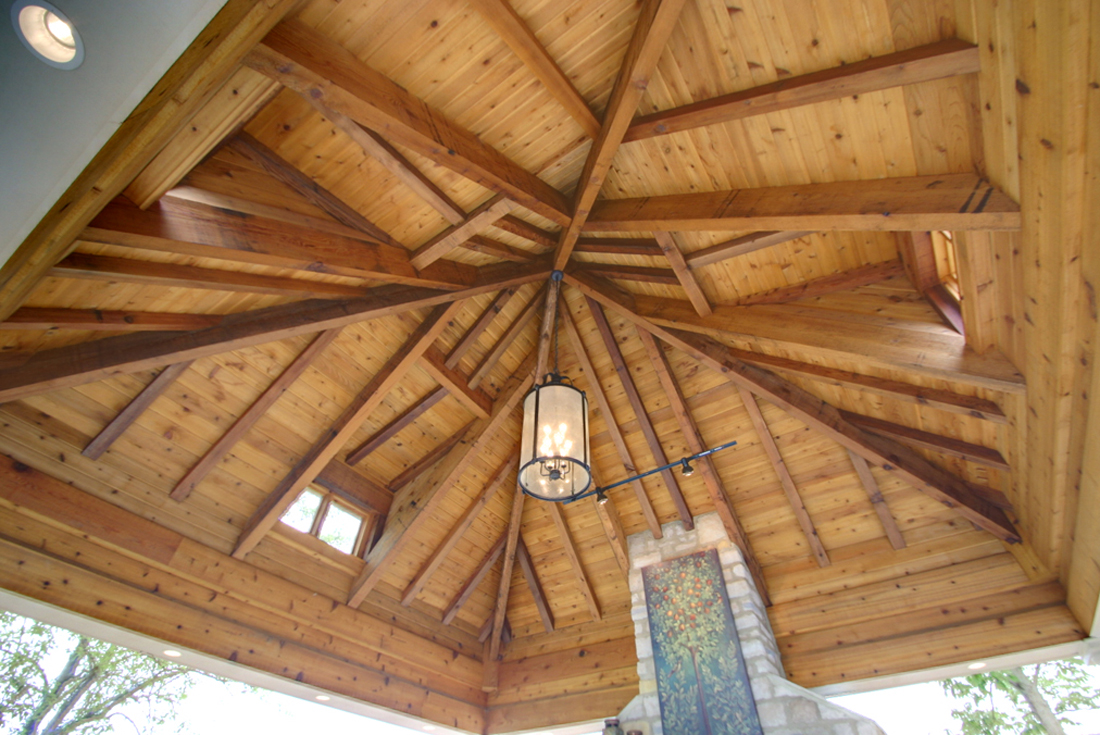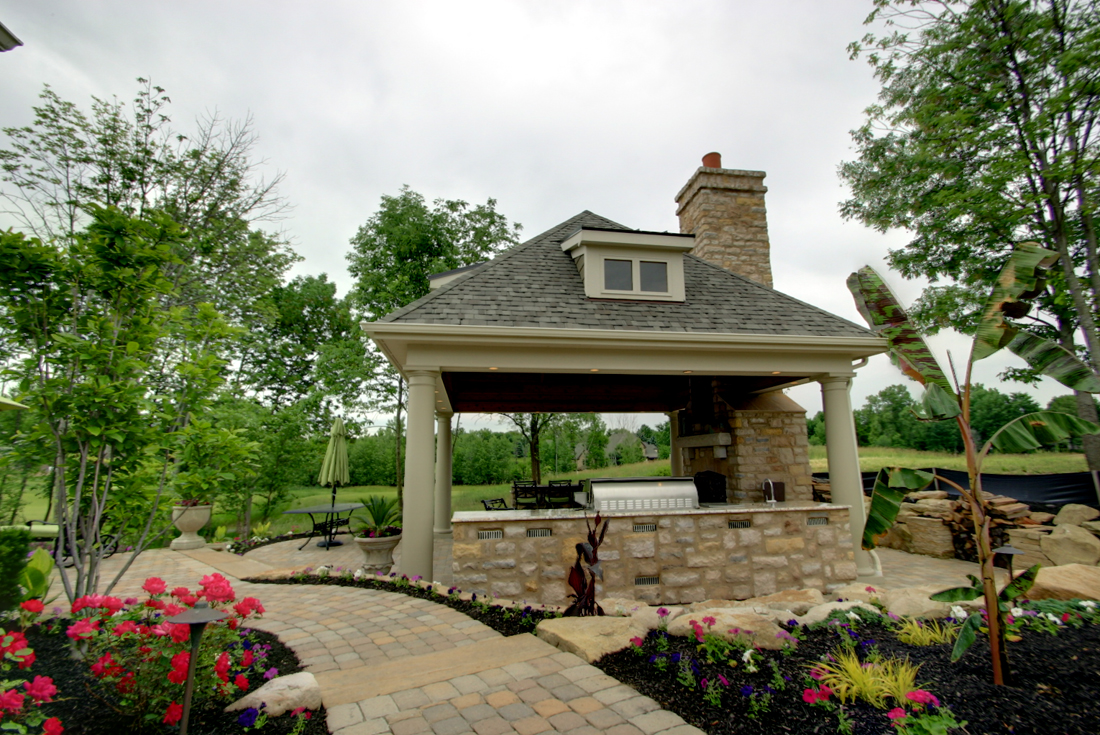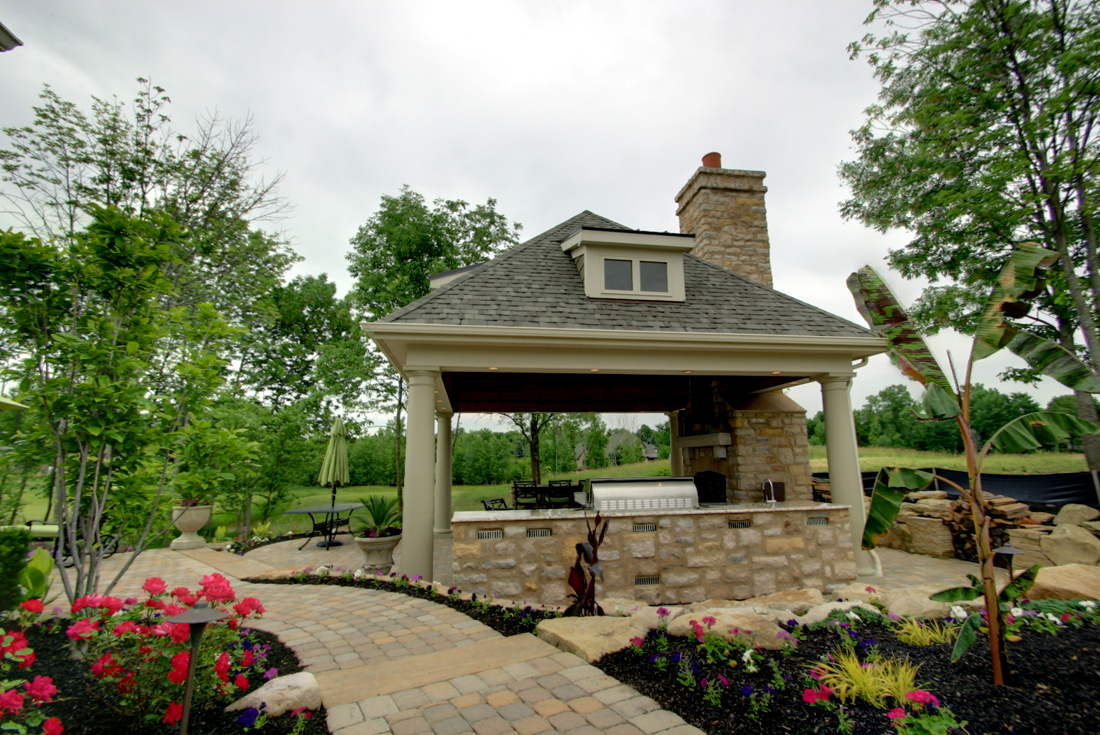 The design of the kitchen echoes the character of the house, but with a few added touches – including an elaborate hand-crafted beamed ceiling, a huge fireplace and hearth, and a multi-level patio connecting the kitchen to the yard.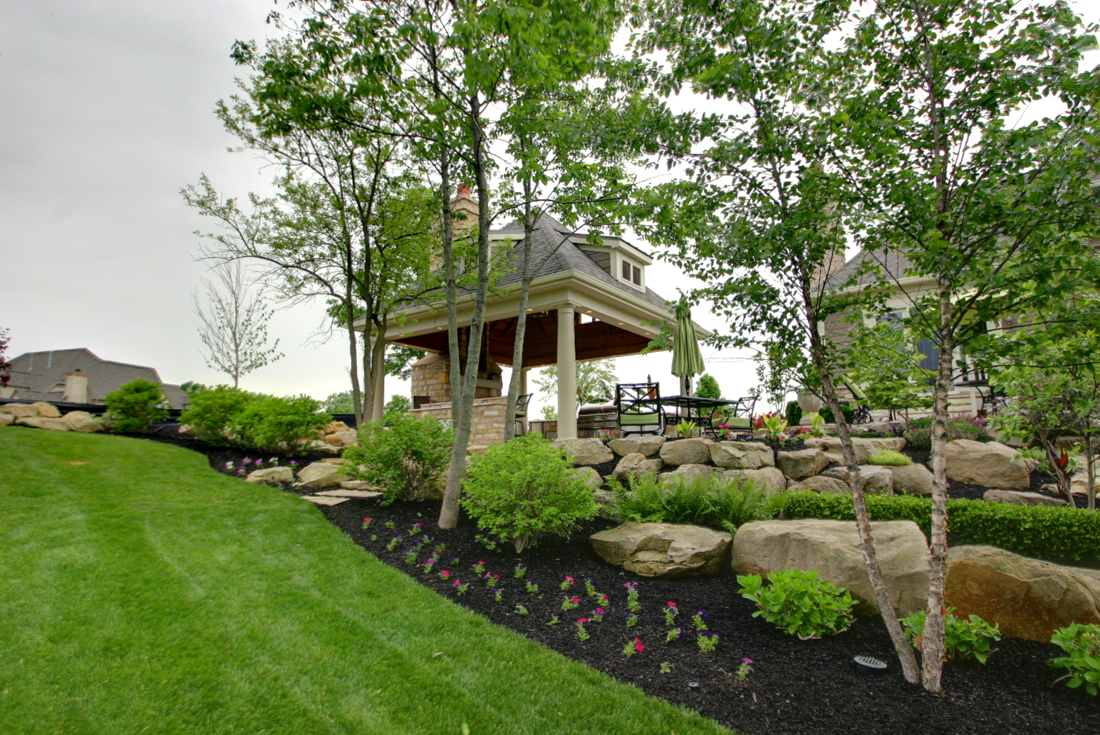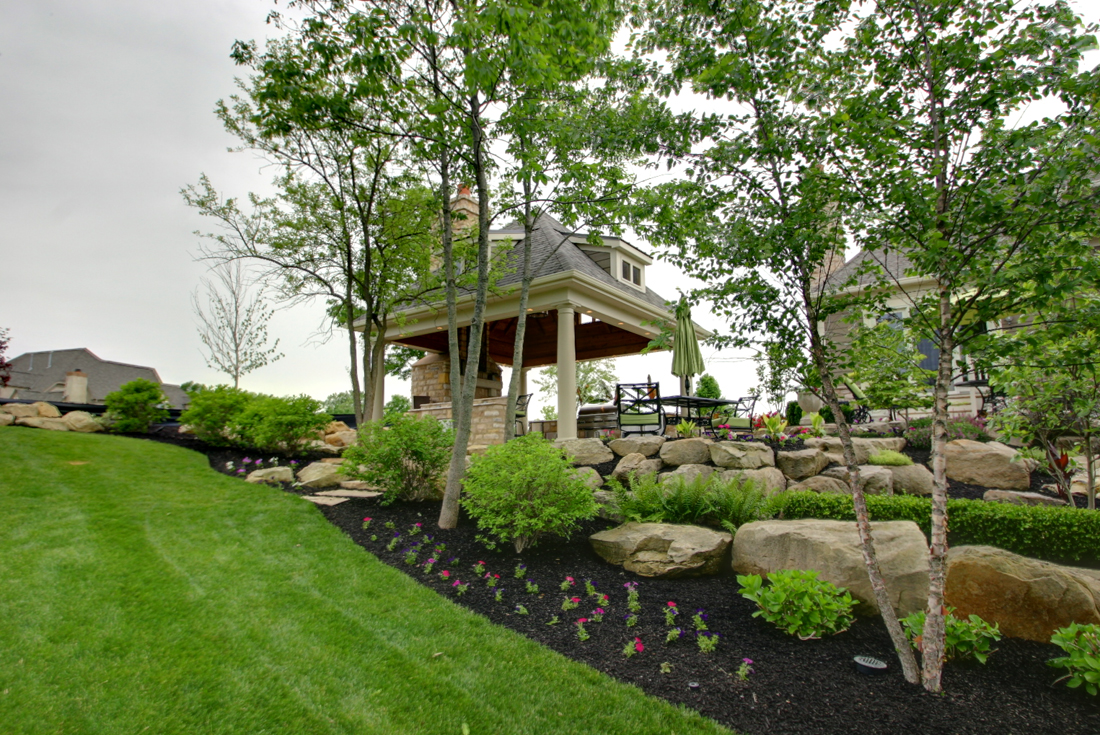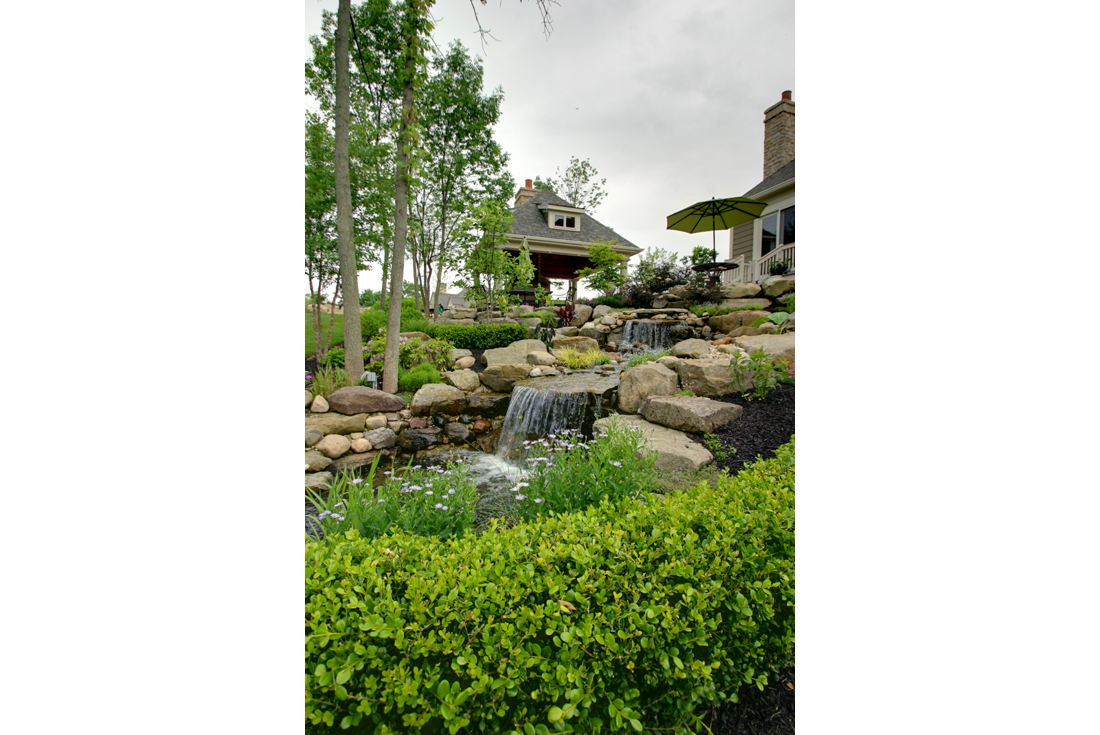 The whole project is pulled together with a lush landscape that ties the house, yard, and adjacent golf course together.